Description
For the E3 / Mark IV Disklavier models only.
This DKV-900 Disklavier uprgrade includes the DKV-900 unit and installation service for customers in the PA/NJ/DE area. 
Enhances your listening pleasure
The DKC-900 lets your Disklavier do more than simply play back piano songs. It also lets it recreate performances by top artists—many recorded exclusively for Yamaha. Whether it's an ensemble, orchestra, or vocal performance, you'll be immersed in pure musicality.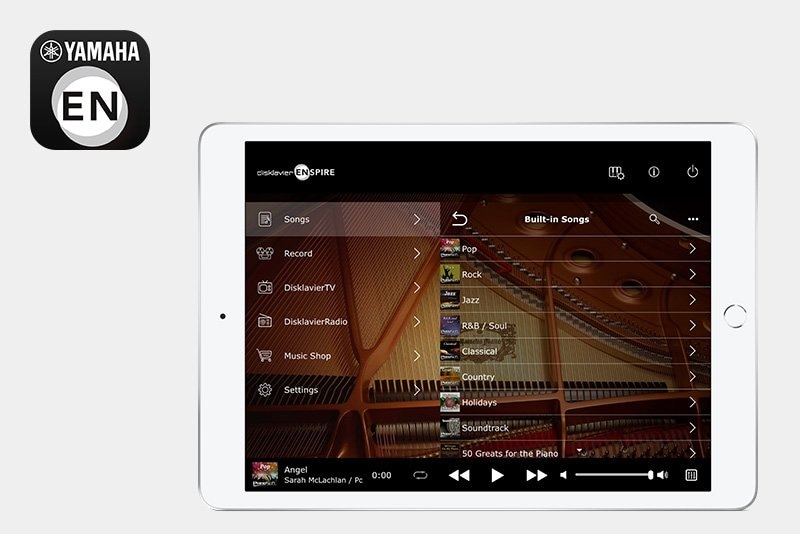 Connects to your smart device
The ENSPIRE Controller app (for iOS or Android) lets you connect your Disklavier with a smartphone or tablet. Using the app, it's easy to select and download songs or record your own performance.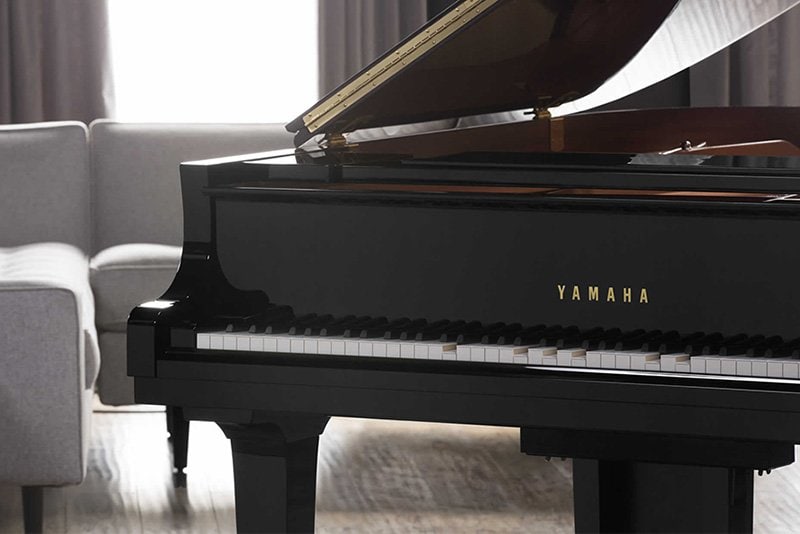 Seamless design
The DKC-900 unit is compact enough to be installed unobtrusively on a Disklavier. It will blend in seamlessly with the elegant lines of your Yamaha piano.
Thousands of Performances In One Masterpiece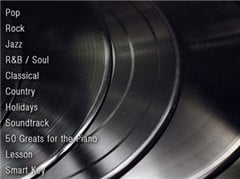 The DKC-900 allows you to revel in whatever music suits your mood or occasion, from classical solo piano or concerto selections to your favorite jazz or pop songs on piano – accompanied by audio and vocals. An easy-to-use and intuitive UI design provides direct access to 500 built-in songs* and thousands of performances that can be downloaded directly to the instrument from the Yamaha MusicSoft online store.
Exclusive Streaming Services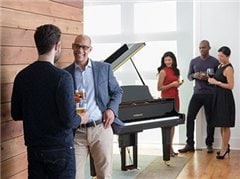 The DKC-900 also offers streaming radio services, allowing you to discover and enjoy thousands of piano performances in the comfort of your own home. Yamaha Piano Radio gives you instant access to over 30 channels of 24-hour streaming piano music.
*Built-in songs include 380 piano solo songs (PianoSoft Solo), 72 songs with instrumental accompaniments (PianoSoft Plus), and 48 songs with audio backing (PianoSoft Audio).
Artistic Excellence In Your Living Room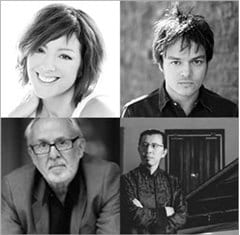 The DKC-900 features popular, award-winning and legendary Yamaha artists such as Sarah McLachlan, Bob James, and Jamie Cullum*. These performances are not simply a rendition of the artist's songs, but exclusive performances by the actual artists themselves, recorded specifically for Yamaha Disklavier. Experience the genuine touch, nuance and emotion as the instrument recreates a precise portrayal of the artist's intentions.
*Songs you can enjoy with audio (PianoSoft Audio) are totally 48 songs. And 13 of them are by Yamaha artists such as Bob James, Jamie Cullum, and Sarah McLachlan.
Effortless Integration
Wireless network connectivity and seamless compatibility with mobile devices, smartphones and computers allows intuitive access to all of the instrument's exclusive content and unique capabilities.
Technologically Discreet, Acoustically Elegant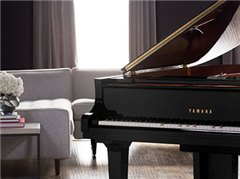 A streamlined control panel allows for simple tactile control while remaining hidden from view, providing the elegant look one would expect from a finely crafted Yamaha acoustic piano.